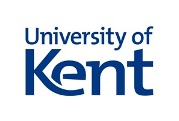 This page contains a full list of my presentations - click here to go back to the main publications page.
Major invited presentations
INVITED LECTURE: The legitimacy of social security disability assessments: The practical meets the political. Invited lecture within the workshop 'The challenges of fair assessments in the sickness insurance system - international and Swedish perspectives' (alongside Sara Stendahl), to the Social Medicine and Epidemiology Department, Gothenburg University, 2/10/2017.
INVITED LECTURE: What's the Point of Social Science? Invited public presentation for the Queens' Anniversary Prize Lecture at the Social Policy Research Unit (SPRU), University of York, 18/3/2014. Available via YouTube.
Normal presentations
Aside from the presentations below, I have also co-organised an early career event in 2012 on disability research and welfare reform. The event was co-organised with Ruth Patrick, supported by the Social Policy Association, and had a great keynote by Prof Paul Gregg.
A manifesto for a trustworthy (yet value-laden) social science. Presentation to the Methodshub, Department of Social Policy and Intervention, University of Oxford, 31/5/2018.
Is there such a thing as a 'bad impact' of social science?. Presentation to Erasmus Institute for Philosophy and Economics (EIPE), Erasmus University Rotterdam, 15/1/2018.
The 'disability benefits paradox': Do generous disability benefits really reduce employment among disabled people?. Presentation to the European Social Policy Network (ESPAnet) conference, Lisbon, 15/9/2017.
When qualitative and quantitative methods collide: How stigmatised are benefit claims in Britain?. Invited presentation to the Centre for Humanities Engaging Science and Society (CHESS), Durham, 7/6/2017.
When qualitative and quantitative methods collide: How stigmatised are benefit claims in Britain?. Invited presentation to the Erasmus Institute for Philosophy and Economics (EIPE) workshop on qualitative and quantitative research, Erasmus University, 16/12/2016.
The flaws of existing measures of the disability employment gap - and how to correct them. Invited presentation to the Closing Disability Gaps at Work Conference, London, 13/12/2016.
Principles of disability assessment for social security benefits: Examples of failure and success from Europe. Presentation within the workshop, 'Converging pressures on social security disability programs: Interactive policy learning of Australia, the UK and US to inform benefit decision-making' with Diane Brandt, Ashley McAllister, Christine McDonough and Leighton Chan, at EUPHA conference (European Public Health Association), Vienna, 11/11/2016.
Conditionality for disabled people: Raising employment rates or social policy disaster?. Presentation to the Social Policy Association conference, Belfast, 5/7/2016.
Conditionality for disabled people: Raising employment rates or operational failure?. Presentation to the FISS (Foundation for International Studies on Social Security) conference, Sigtuna, Sweden, 19/6/2016.
Assessing work disability: beyond the functional limitations approach. Presentation to the FISS (Foundation for International Studies on Social Security) conference, Sigtuna, Sweden, 19/6/2016.
The surprising truth about trends in working-age disability in Britain. Presentation to NOVA, HIOA, Oslo, 14/6/2016.
Measuring disability employment gaps:How bad measures make bad policies, and how to improve on them . Presentation to the Institutt for Sosialfag, HIOA, Oslo, 12/5/2016.
What is 'incapacity'? An international review of incapacity assessment in the benefits system. Presentation to workshop on 'Worklessness and Health Inequalities: Research, policy and practice perspectives', Durham, within the ESRC Seminar Series Revitalising the Health Equity Agenda (ESRC ES/M003027/1), 25/6/2015.
The disability employment penalty: towards an estimate we can (possibly) trust. Presentation to the Nordic Network on Disability Research conference, Bergen, 7/5/2015.
What is 'incapacity'? An international review of incapacity assessment in the benefits system. Presentation to the Nordic Network on Disability Research conference, Bergen, 7/5/2015.
Disability, long term conditions and poverty. Invited presentation (with Declan Gaffney, presenting findings from MacInnes et al 2014, above) to Disability Rights UK (DRUK)/Joseph Rowntree Foundation (JRF) conference, 'Affordable: An economy that includes disabled people', 15/12/2014.
What is 'incapacity'? The policy implications of bad theory. Invited presentation to 'Work, Health and Wellbeing workshop' sponsored by Public Health England, Manchester 10/11/2014.
Research at the edge of politics: Blogging about Inequalities. Presentation to the Social Policy Research Unit (SPRU), University of York, 5/11/2013.
'You know people who do it': How the media and interpersonal contact influence perceptions of benefit fraud. Presentation to the ESPAnet (European Social Policy network) confernece, Poznan 5-7/9/2013. The full conference paper is available on request.
How much social security do we want?. Presentation to a CPAG (Child Poverty Action Group) seminar, LSE, 11/7/2013.
Stigma, disability benefits & austerity in Britain. Presentation to the Social Policy Association conference, Sheffield, 9/7/2013, within a symposium I organised alongside Elaine Chase and Dan Heap.
How far can Corporate Social Responsibility reduce alcohol-related harm?. Presentation to the Kettil Bruun Society international alcohol conference, Kampala, Uganda 6/6/2013. The full conference paper is available on request.
Does alcohol policy make us unhappy? An empirical study of valuing alcohol-related happiness for cost-benefit analysis . Presentation to the Kettil Bruun Society international alcohol conference, Kampala, Uganda 6/6/2013. The full conference paper is available on request.
Negotiating Conflict of Interest: Discourses of CSR in the addictive industries in Europe, and their implications for public health (Baumberg & Cuzzocrea). Presentation to the Global Public Health Unit, University of Edinburgh, 17/5/2013.
Benefits, politicians & the media: escaping the vicious circle. Presentation to a Demos seminar, 17/4/2013.
Benefits stigma in Britain (Baumberg, Bell & Gaffney). Presentation in the Centre for Analysis of Social Exclusion (CASE), LSE seminar series, 13/3/2013.
From Impairment to Incapacity: A qualitative study of the link between working conditions, employer behaviour and incapacity benefit claims. Presentation to the Is work fit for disabled people? A CeDR symposium, Lancaster 10-11/7/2012
Later Working and the Changing Nature of Work. Presentation to the Rethinking Retirement ESRC Seminar Series, Manchester, 4/11/2011. A video of me waving my hands around while talking about the presentation is available via the same link.
Fit-for-work, or work fit for disabled people? Changing working conditions and incapacity in Britain. Invited presentation at White Rose seminar, York, 30/3/2012.
Bad jobs and Incapacity Benefits. Presentation to the Department of Work and Pensions (DWP), London, 20/11/2011.
From bad jobs to incapacity benefits: the role of working conditions and employability. Presentation to the Social Policy Association (SPA) conference, Lincoln 5/7/2011.
Is declining fitness-for-work in Britain due to deteriorating job demands and control? Presentation to the American Psychological Association's Work, Stress, and Health Conference, Orlando, Florida, 22/5/2011..
The need for an overarching 'theory of inequalities' in Sociology and Social Policy. Presentation to the British Sociological Association Postgraduate Symposium on Inequality, Milton Keynes, 6/5/2011.
Deteriorating working conditions and rising incapacity benefits: is there a connection? Presentation to the British Sociological Association (BSA) conference, London, 8/4/2011.
Why has reported fitness-for-work deteriorated since the 1980s? Presentation to the Social Policy Research Unit (SPRU), University of York, 25/1/2011.
Co-producing welfare-to-work? Separating good from bad co-production in services for the unemployed/disabled. Presentation to Coprodnet conference, Manchester, 3/11/10.
Do high-strain jobs increase the chances of health-related job loss? Paper presented at the Social Policy Association conference, Lincoln, 6/7/2010
Fitness-for-work and incapacity benefit receipt: the role of job strain. Presentation to Dame Carol Black (National Director for Health and Work), London, 8/7/2010.
Fitness-to-work, job strain, and retirement. Paper presented at 'Understanding Ageing' (organised by the CEntre for Longitudinal Studies), , Oxford, 15/4/2010
Work, retirement, incapacity: Working conditions, and the later working agenda. Presentation to the TAEN (Third Age Employment Network) / LSE seminar on older workers, London, 1/2/2010.
The economic harm caused by alcohol. Presentation at the EU Presidency 'Expert Conference on Alcohol and Health', Stockholm, 22/9/2009.
Should researchers make policy recommendations at all? Paper presented at the Social Policy Association conference, Edinburgh, 30/6/2009
Should researchers make policy recommendations at all? Paper presented at 'Informing Public Policy: New Agendas for Social Research' (organised by NatCen-LSE), London 23/4/2009
Against evidence-based policy: over-claiming social research and undermining effective policy. Paper presented at the Social Policy Association conference, Edinburgh, 25/6/2008
Evidence for alcohol policy: What it can offer, and what it shows. Presentation to the 3rd European Association of Addiction Therapy conference, Vienna 10/9/2007
Cutting through the costs: The real cost of binge-drinking in the UK. Presentation to the 'Promoting Responsible Drinking: Reducing the Harm Caused by Alcohol' conference organised by Neil Stewart Associates, London, 31/1/2007
Alcohol policies and the economy of Europe. Presentation to the Eurocare 'Bridging the Gap' conference, Helsinki, 20/11/2006
Inequalities, young people and alcohol in Europe - an overview. Presentation to the Alcohol Policy Development Group of the European Presidency at the Presidency 'Tackling Health Inequalities' summit, London 17/10/2005