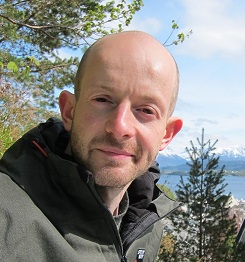 Latest updates - headlines:
About me
I am currently a Senior Lecturer in Sociology and Social Policy at the School of Social Policy, Sociology and Social Research (SSPSSR) at the University of Kent, and also involved in the the University of Kent's Q-Step centre (which I helped found and co-directed until Sep 2016). For a time in 2015-16 I was also on secondment as a Policy Advisor at the Department of Work and Pensions.
For the first part of my career I was just called 'Ben Baumberg' - the 'Geiger' was added in March 2016. I have a wide range of research interests, currently focused on:
Disability, the workplace, and the benefits system (see Disability page);
Attitudes around benefits and 'scroungers' (see Social Attitudes page); and
The relationship between evidence and policy (see On Social Science page).
A complete list of all my academic publications, non-academic writing, qualifications and positions is available here. If you're interested in studying at Kent at undergrad or postgrad level then look at our SSPSSR pages; I'm also very happy to co-supervise research students on any of my research interests - just send me an email if you want to explore this.
Getting in touch
I'm always happy to hear from potential collaborators / research students, or from people who are just interested in my research. You can email me at
b dot b dot g..ger at kent dot ac dot uk
(
click here
to see a spambot-protected email address in plain English), or get in touch via
Inequalities
. To hear about any new research/writing, then follow me on
Twitter
,
Kent Academic Repository
,
my Google Scholar profile
,
ResearchGate
or
academia.edu
- or to avoid any of these, simply come back to this website periodically! I also write articles at the blog
Inequalities
that I set up (with others) in 2010, and which I have restarted in 2018.
Latest updates
Social data during (and after) the COVID-19 pandemic
16/4/2020 - I'm currently looking at our understanding of the social dimensions of the COVID-19 response, the role that surveys have, and trying to encourage people to collaborate in answering the most urgent questions. I've set up an open Google Doc that describes what's happening to government surveys, and lists other surveys - please do share/add things to keep this as a useful document! And do get in touch if you're thinking of commissioning a survey, and I'll try to link you to the people that I think are best-placed to collaborate with you (not necessarily me!)
News update after paternity leave
16/4/2020 - I've been less active than usual after the birth of my child in November 2018 (unsurprisingly!), having focused on writing peer-reviewed journal articles (most of which are now with journals). Now that's mostly done, I'm starting to get more involved in public debates again, so watch this space...
Do the British public believe 'benefit myths'?
2/8/2018 - Do the British public believe 'myths' about the benefit system, or do they have a roughly accurate view about how it works? My new paper looks at this in detail, and has just been published in the journal Social Policy & Administration - you can access the paper (and the appendices) from my publications page here.
A Better WCA is Possible - new Demos report
20/2/2018 - The Work Capability Assessment (WCA) has been a failure by almost any criteria - yet it is still with us. One reason is that having seen the WCA unravel, people seem to have lost faith that it is even possible to have a disability assessment that is either popular or deliverable. This is why a vision for a better WCA is so important. In a new Demos report released today (Tuesday), I therefore describe a clear and realistic vision for a better WCA, based on my four-year ESRC research project. You can find the appendix here, and the wider publications it builds on here. A blog post on creating a better WCA was published on Total Politics, while the material on conditionality was a story in the Observer (see just below) and then featured in a comment piece by Frances Ryan in the Guardian.
"A million benefit sanctions imposed on disabled people since 2010" - Observer story
18/2/2018 - Ahead of the release of my Demos report on the WCA on Tuesday (20th Feb), the headline findings on benefits conditionality were featured in the Observer under the headline 'A million benefit sanctions imposed on disabled people since 2010'. The figures on benefits sanctions can be found in my 2017 paper 'Benefits conditionality for disabled people: stylised facts from a review of international evidence and practice' published (open-access) here (p109-111), and the appendices that provide the source for the UK benefit sanctions data is here.
Inequalities in the application of welfare sanctions in Britain
8/2017 - As part of some ongoing joint work, Rob de Vries, Aaron Reeves and I have published an LSE working paper called 'Inequalities in the application of welfare sanctions in Britain', which has come out within the LSE International Inequalities Institute working paper series. We're continuing to work on this through 2018, so do get in touch if you're interested in this work.
Non-academic writing
Other than near-weekly posts on the Inequalities blog, I'm occasionally writing for other blogs - the full list is available here, but the one that drew most attention was Let's all be open about what we earn on the Guardian's Comment is Free blog. In this, I argued that one of the reasons that people are relatively relaxed about inequality is that we don't tell each other what we earn. [In the interests of disclosure and not being a complete hypocrite, I'm now on about 58k, with wealth of about 300k. Also, for anyone wondering about the role of political ideologies in research, my views are covered here].
Comments and critiques are always welcome - this is what blogging is for!